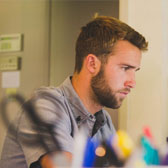 Darrell Smith (Group Chairman and CEO), 38
Darell began a career in European equity research in 1986 at stockbroker Williams de Broe in London and subsequently joined the early team behind Bloomberg in London, working on the first Bloomberg bond trading system (at Merrill Lynch). In 1992 he established his own practice focused on global currencies, and then in 1996 founded Pronet Analytics.com, which became a regulated investment advisor. He led the company (which subsequently became Independent International Investment Research PLC) through admission to London Stock Exchange (AIM) in 2000 and is the architect of the current equity research product line, which was launched in 2004. Darell is responsible for bringing on the firm's major clients (Merrill Lynch, Morgan Stanley, Lehman, Credit Suisse, UBS, Deutsche Bank, Bear Stearns).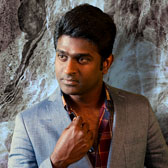 Samih Betadpur, CFA (CEO, Asia; Head of Research), 45
Samih holds dual US-Indian nationality and re-located from San Francisco to take up his position based in Mumbai. A financial services career over 21 years was split between New York and California, where his most recent positions have been as Chief Investment Officer and Managing Director, Equity Research. His experience spans fixed income and international equities, in a number of senior and very accomplished roles, most recently as head of a $120mn hedge fund and responsible for a team of 76 staff. He was formerly a Managing Director, Equity Research, at the Teachers Insurance Annuity Association – College Retirement Equities Fund, in New York and has also worked for American Express Company, New York, and Motorola, Urbana Illinois.
In addition to his substantial commercial experience, Samih also taught at the University of Missouri and at Columbus University, NY
Ralph Ledsham (Group Finance Director), 53
Ralph qualified as a chartered accountant with Arthur Andersen in 1980 and after several years working as a financial controller in the oil industry, both in the UK and the Far East, he joined Price Waterhouse in 1986 as a management consultant where he undertook a number of high profile assignments in the banking, pharmaceutical and utility sectors. He left Price Waterhouse in 1994 and played a leading role in the establishment and development of EBS into the world's leading electronic FX broking service. He was global CFO for EBS from 1994 until 2000. After leaving EBS, Ralph became CFO for Cognotec, another global FX service provider and subsequent to this he has been heavily involved in a number of initiatives in the sustainable agricultural sector. He joined Independent International Investment Research plc in January 2007.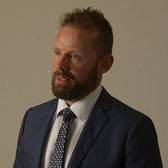 Nicholas Maasland (Non-Executive Director), 45
Nicholas is Global Head of Business Development and Global Markets eCommerce, at a major international bank based in London. Nicholas is responsible for identifying and developing new business opportunities in the field of eCommerce as well as strategic partnerships. His expertise in strategic business development and marketing in the FX and Financial Markets industry and Board level experience in the field of eCommerce has played a role in the development of some of the strongest participants in the Global Markets industry. Over the past 20 years Nicholas has held senior management roles including Global Head of Marketing for Wholesale and Investment Banking at Deutsche Bank, Head of FX for Europe at Deutsche Bank, Head of Business Development, Global Markets at HSBC and Head of FX Sales at Chase Manhattan after holding various senior sales and product management roles primarily in the transaction banking businesses.